With variable-frequency drives (VFD) getting smaller and less expensive, their use in HVAC systems to control air-handler fans, cooling tower fans, and pumps for both heating and cooling systems, has been rapidly growing.
It is important, however, to remember that VFDs only save energy if they are properly controlled and integrated into building-automation systems. Integration issues, including network protocols, hardware connections, and trending all need to be considered during the design phase.
Farrar can offer a full range of VFD products and services, from project concept and full turn-key design and coordination to start-up, including engineering, programming and documentation.
Farrar also applies its long-time motor repair commitment to following common sense logic and employing state-of-the-art tools and equipment to its repair of variable frequency drives.
Farrar troubleshoots the applications, from wiring to loads, before looking at drives themselves, which saves you time and money!
Industrial AC & DC Drives
Adjustable Frequency Drives
Commercial HVAC Drives
VFDs For Building Automation Systems
Spindle Drives And Motors
Designed For High-Speed Spindles
Servo Systems And Motor Controllers
Repair and Sales of Brushless AC Servos, Digital Amplifiers, Linear Motors, Direct Drive Motors and Servo Gear Motors
Low Voltage Industrial Controls
Reduced Voltage Starters, Elements, Relays, Proximity Sensors, Push-Buttons, and Other Control Devices
Contact Inside Sales about our selection of Variable Frequency Drives, Spindle Drives & Motors, AC Drives – HVAC Drives and DC Drives.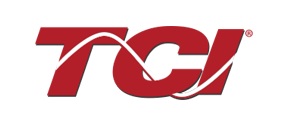 Harmonic Filter Solutions